JAZZ
Welcome to DanceVance's online jazz dance classes! Our classes are designed to provide a fun and engaging dance experience for all levels of dancers, from the comfort of your own home.
Our DanceVance jazz dance classes are suitable for all levels of dancers, whether you're a beginner or have some dance experience. We provide a safe and supportive environment where you can explore your creativity and express yourself through dance.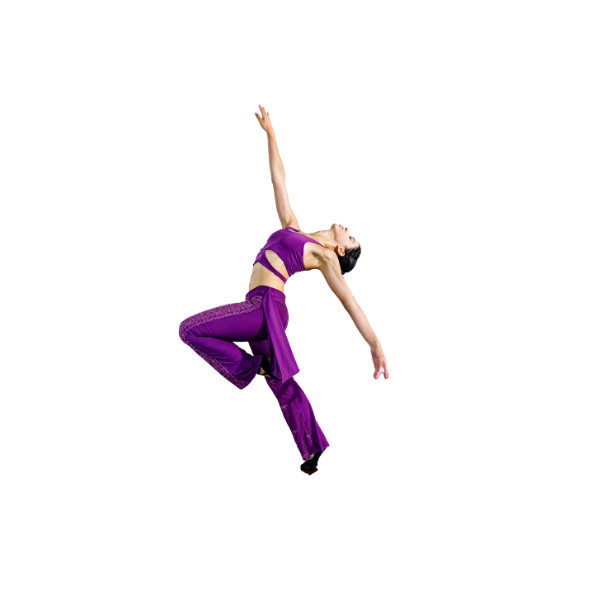 Age Group
About the Course.
Our experienced instructors will guide you through the techniques and movements of jazz dance, which combines elements of classical ballet, modern dance, and African-American rhythm and blues. We incorporate different styles of jazz dance, such as Broadway jazz and contemporary jazz, to provide a well-rounded dance experience.

What you'll get/ Key Takeaways
Live Feedback In the Dance-Room
Practice Resources in your Student Dashboard
One-on-one live feedback from the instructor
International Dance Certificate from UNESCO
Famous Styles for JAZZ
Broadway jazz

This style is often seen in musical theatre productions and is characterized by its theatrical flair and storytelling elements.

Contemporary jazz

A fusion of jazz and contemporary dance styles that emphasizes fluid movements, emotional expression, and creative choreography.

Funk jazz

This style incorporates funk and soul music and is known for its syncopated rhythms and funky grooves.

Latin jazz

A fusion of jazz and Latin music that incorporates salsa, samba, and other Latin dance styles. This style is characterized by its upbeat tempo and energetic movements.

Modern jazz

A style that incorporates elements of modern dance and ballet into jazz dance, emphasizing fluidity and grace in movement.

Street jazz

A modern and urban style that incorporates hip hop and street dance moves into jazz dance, often seen in music videos and commercials.

Traditional jazz

This style pays homage to the early roots of jazz dance, characterized by its high-energy, upbeat movements and swing rhythms.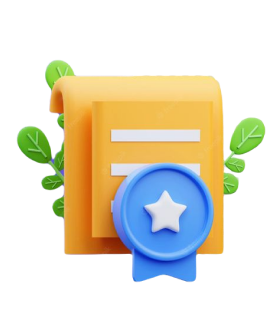 Certificate from The International Dance
Council, UNESCO, Paris
on completing the 12 month course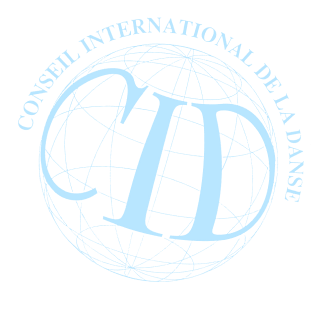 mbibes discipline in students through regular practices & stage performances.

Through movement, students learn how to present themselves with utmost confidence & positive attitude.

Dancing is a great way to explore, learn & indulge in new things about the form & your life.

Create, express & connect with your peers in an unique way.

Dance helps in building emotional skills & expressing emotions confidently.
Your Plan, Your Way
1 Month
£86.4 £ 144

(40% off)

(8 sessions) £18.00/class

3 Month's
£230.4 £ 384

(40% off)

(24 sessions) £16.00/class

6 Month's
£403.2 £ 672

(40% off)

(48 sessions) £14.00/class
Frequently Asked Questions
At Dance Vance, the Online Jazz dance classes are designed to be suitable for all age groups, including beginners. You do not need prior dance experience to participate in the classes. The classes are taught by domain experts who are experienced in teaching dance to individuals with varying levels of experience. Whether you are new to dance or have some experience in other dance styles, the Online Jazz dance classes will provide a beginner-friendly environment, allowing you to learn and enjoy Jazz dance at your own pace. The instructors will guide you through the foundational techniques and movements, ensuring that you feel comfortable and confident as you progress in your learning journey. So, regardless of your prior dance experience, you are welcome to join the Online Jazz dance classes at Dance Vance and start your dance adventure with the support of skilled instructors and an interactive virtual platform.
As a student of Dance Vance and someone interested in their online Jazz dance classes, here are the personalized key elements of Jazz dance technique that you should focus on: Dance Vance Isolations: Our expert instructors at Dance Vance understand the importance of isolations in Jazz dance. They will guide you through precise movements, helping you gain control and finesse in isolating various body parts, like the head, shoulders, ribcage, and hips. Mastering these isolations will elevate your dance performance and give you a unique edge on the virtual dance floor. Rhythmic Syncopation with Dance Vance: At Dance Vance's online Jazz dance classes, you'll experience the exhilarating syncopated rhythms and offbeat accents that define Jazz dance. Our instructors will break down the complex rhythms, ensuring you grasp the distinctive timing and add that signature jazz flair to your dance repertoire. Graceful Extensions and Contractions with Dance Vance: Through our classes, you'll develop the ability to seamlessly transition between contractions and extensions, creating a captivating dance style that showcases both strength and fluidity. Our expert guidance will help you achieve the perfect balance between control and expression. Flexibility and Strength Training at Dance Vance: We know that Jazz dance demands a combination of flexibility and strength. That's why our classes incorporate exercises and stretch to enhance your flexibility in the legs and spine while building the necessary strength to execute jumps, turns, and leaps gracefully. Turns and Leaps with Dance Vance Precision: Our Jazz dance classes place special emphasis on perfecting turns and leaps. Our instructors will teach you spotting techniques to maintain balance and execute precise turns, while our training sessions will help you achieve the height and power required for impressive jumps and leaps. Expressing Artistry with Dance Vance: At Dance Vance, we believe that Jazz dance is an art form, and individual expression is celebrated. Our classes will nurture your creativity, allowing you to infuse your movements with your unique personality and emotions. You'll learn to tell stories through dance, captivating audiences with your artistic flair. Enhancing Performance Quality with Dance Vance: We understand the importance of captivating performances. Through our online Jazz dance classes, you'll work on your stage presence, facial expressions, and storytelling abilities, ensuring that every dance you perform is a mesmerizing experience for your audience. Embrace the personalized approach to Jazz dance at Dance Vance Ltd. Let our experienced instructors and comprehensive resources on the virtual platform guide you on this exciting dance journey. With dedication and practice, you'll witness remarkable growth in your dance skills, and the joy of Jazz dance will become an integral part of your life.
At Dance Vance, we firmly believe that Online Jazz dance is an inclusive and enjoyable art form that can be embraced by everyone, regardless of their previous dance experience. Our mission is to provide a digital platform where individuals can explore and immerse themselves in the world of Jazz dance as a recreational activity, tapping into their creativity and expressing themselves through movement.
Absolutely! Jazz dance is a diverse and dynamic dance form that has evolved over the years, giving rise to various styles that cater to different aesthetics and artistic expressions. Two prominent styles of Jazz dance are traditional Jazz and contemporary Jazz
For online Jazz dance classes, it's recommended to wear comfortable dance attire that allows you to move freely and easily.
Yes, at Dance Vance we understand the importance of catering to different age groups and their unique learning needs. That's why we offer separate Online Jazz dance classes with tailored curriculam for kids and adults.
At Dance Vance,, our Online Jazz dance classes are designed to provide a well-rounded dance experience, focusing on both technical aspects and the joy of dancing. So, if you're looking for a dynamic and rewarding exercise routine, Jazz dance could be the perfect fit for you!
In Online Jazz dance classes, a wide variety of music is used, including Jazz standards, contemporary Jazz, pop, hip-hop, Broadway, Latin, and world music. The music selection complements the choreography, making each class a unique and enjoyable experience. Join Dance Vance to explore the captivating world of Jazz dance and move to the rhythm of the music!